Art for Children. Model Animals out of Plasticine - Sheep or Goat
If you turn to
art for children
, you'll find cute ideas which will make your kids happy being occupied with the activities they are fond of doing. Don't you think that modeling funny animals out of plasticine is one of the kids favorite activities? My children enjoy modeling.
If you haven't done it with your kids yet, try and you'll see what great delight they'll get working with that soft and pleasant material. Besides, plasticine is extremely useful — it helps develop little children's fine motor skills.
Model Animals out of Plasticine — Goat and Sheep
.
Look through this tutorial, it'll help you create this craft together with your little ones. I've already modeled this jolly goat with my daughter :)
Here are our crafts — the white goat is mine, the yellow one is my daughter's.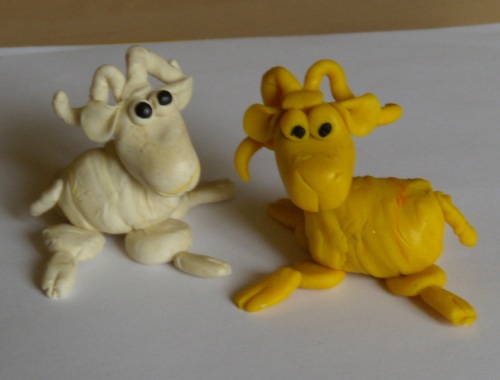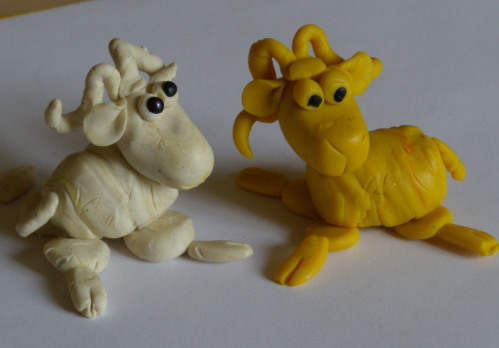 For more interesting craft ideas look here:
quilling ideas