Art Activities for Kids. Plasticine Picture - Children Craft out of Plasticine and Matches
Any
art activities for kids
arouse their interest. And this activity isn't an exception. Your children will have much fun creating this cute plasticine picture at home. The picture is a bit unusual as it's made not only from plasticine, but also from matches.
Take a piece of cardboard and glue its top with light blue (blue + white) plasticine, with green plasticine below. At one side make a blue lake, in the middle — a triangle of the roof. Make all the rest elements: a fir-tree, a tree, a fence, a path, a house, a boat, the rays of the sun — out of matches adding some plasticine. The matches can be broken or cut with a knife till the needed length with the adults' help.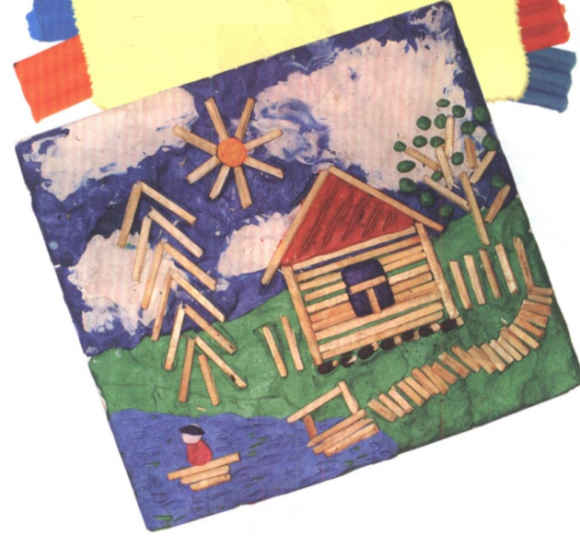 Using plasticine and matches you can create other pictures, but it's desirable that images shouldn't be rounded so that they can be made from matches. You can create compositions with houses, towers, cars and even flowers.
Paper folding art for kids
: here you'll find more interesting craft ideas for your children.