Hairy sausage - a recipe of a children dish
If your children don't want to eat, this recipe is for you — HAIRY SAUSAGE. Prepare sausage and macaroni in the following way.
Make the workpiece: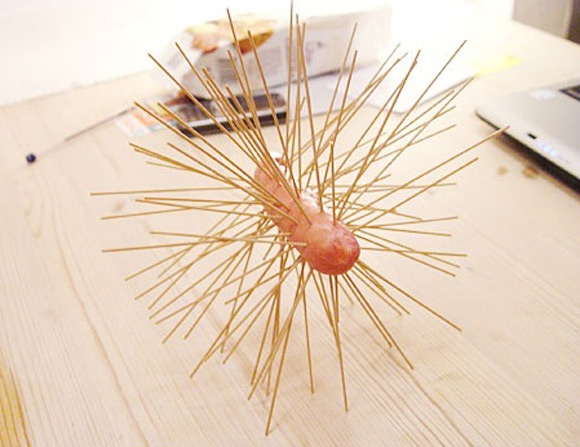 Put the made workpiece carefully into the boiling water and boil longer than usual, so that the part of macaroni inside the sausage can boil.
Bon appetit!
from here